SITI Conservatory
26 weeks | Full time
Training to Listen | Speak | Move | Write | Create
Come join an active, renowned theater ensemble for our 2018-2019 season. SITI Company is seeking courageous and disciplined theater artists to join us for an eight-month immersive program focused on the art of theater making.
Work alongside SITI.
Consider spending a year working alongside a celebrated theater ensemble. Designed to integrate you into the fabric of our 2018-2019 season, the SITI Conservatory does not aspire to be a traditional school. Instead, we invite you to become part of our company's life for a year. Every day, you will train, rehearse, devise, and dialogue with SITI Company members. Conservatory artists form their own ensemble within SITI, creating independent new work for the stage.
SITI Company is celebrating its 25th Anniversary season and is comprised of its original members, each of whom is uniquely qualified to teach Viewpoints and the Suzuki Method of Actor Training. We are committed to intergenerational, artistic exchange in which SITI Company members have lessons to impart and you have ideas to share with us. Come practice for eight months inside a seasoned, world-renowned company. Gain practical performance experience while being mentored by leading artists in the field.
At a Glance:
October 2018 - May 2019
Tuition: $15,000
Application Opens: December 15, 2017
Application Deadline: April 15, 2018.
Notification: Admissions are rolling, but we expect to send notification on February 1, March 1, April 2, and May 1.
Requirements for applicants: Artists must be 21 years of age or older and hold a BA, BFA, or equivalent professional experience. Please see the application instructions for more information.
Before you apply:
1) Please download and carefully review the Application Instructions.
2) Download the essay questions and the budget template, which you will need in order to complete your application.
3) Contact conservatory@siti.org if you have any questions.
4) If you wish to apply for financial aid, please submit your application here by or before March 15, 2018 at 11:59 PM. Late applications will not be considered.
Two step application process:
Step One: Submit your application materials: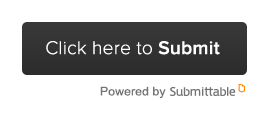 Step Two: Submit your $80 Application Fee here.
Thank you for your interest in the SITI Conservatory! Please reach out to us at conservatory@siti.org or at (212) 868-0860 x104 with any questions.